About Me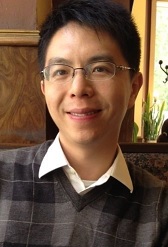 I am an Assistant Professor in School of Computing, National University of Singapore and a Research Scientist at Advanced Digital Science Center, University of Illinois.
My current research interests include:
Economics and Evolution of the Internet
Big Data Analytics and Cloud Computing
Performance Evaluation
I received my Ph.D. degree from Columbia University. I was affiliated with Distributed Network Analysis (DNA) Research Group, under the supervision of Prof. Dan Rubenstein and Prof. Vishal Misra. During My Ph.D. study, I worked as a Research Intern at IBM T.J. Watson Research Center in New York and Telefonica Research in Barcelona. I received my Mphil. and BSc.(first-class honors) degrees in Computer Science & Engineering from the Chinese University of Hong Kong. I was affiliated with Advanced Networking & System Research Group, under the supervision of Prof. John C. S. Lui.
I was born in Shanghai. In 1998, I got admitted by Fudan University. At the same year, I received the Hong Kong Jockey Club Scholarship and became one of the first batch of mainland students pursuing undergraduate degrees in Hong Kong. In 1999, I won the Championship of departmental programming contest and elected as Captain of team Neptune. Our team got the 8th place in ACM-ICPC International Collegiate Programming Contest Singapore Regional in 2000.
My NUS Contact
Address: 15 Computing Drive, COM2 Building, #04-27, S(117418)
Phone: +65 6516-4244
Email: tbma at comp.nus.edu.sg
My ADSC Contact
Address: 1 Fusionopolis Way, #08-10 Connexis North Tower, S(138632)
Phone: +65 6591-9084
Email: tbma at adsc.com.sg