Index of /~wongls/gifs/03/icaas-turfclub-27sept03
ICAAS Visit to Singapore Turf Club, 27 September 2003
Several members of ICAAS had a great time visiting the S'pore Turf Club on 27 September 2003. The visit was arranged by Chen Hung, who also gave us the quick intro on how to read the "betting program" and watch the horses, as well as tips on how to "sha" (win)---e.g. "never walk in a straight line" (because winnings from bets were called "hengcai", meaning side-money) and "bring a small knife" (because better to "sha", meaning making-a-killing), and so on.

Here are a few selected photos:


Panoramic view of the race course.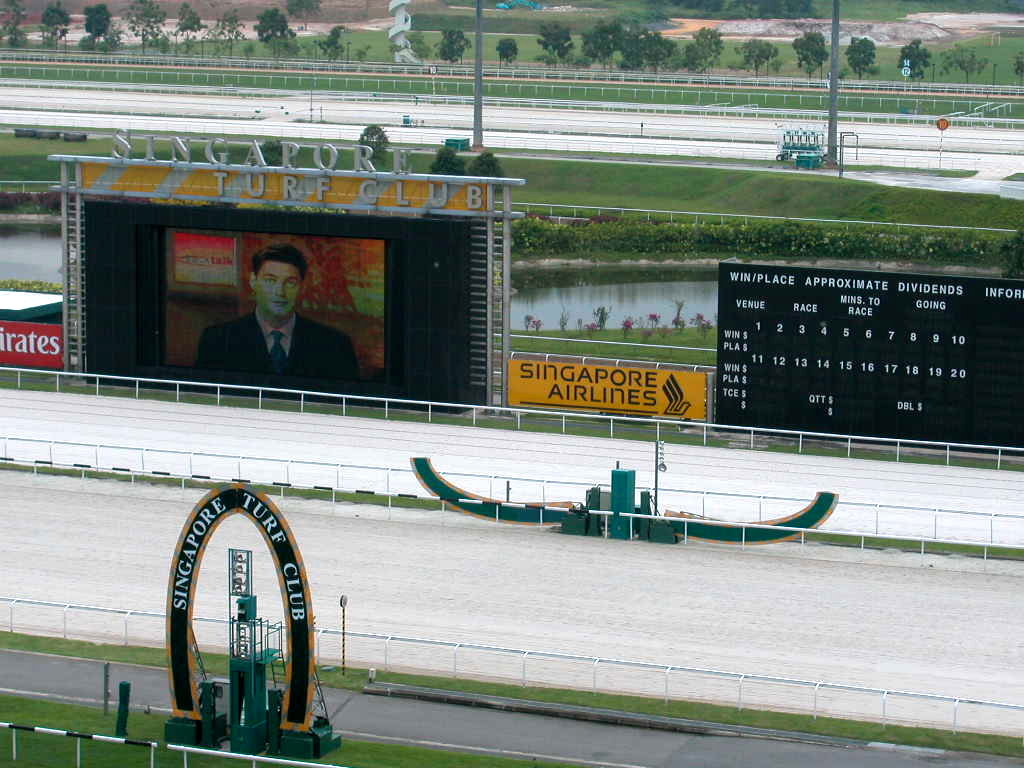 Close-up view of the race course.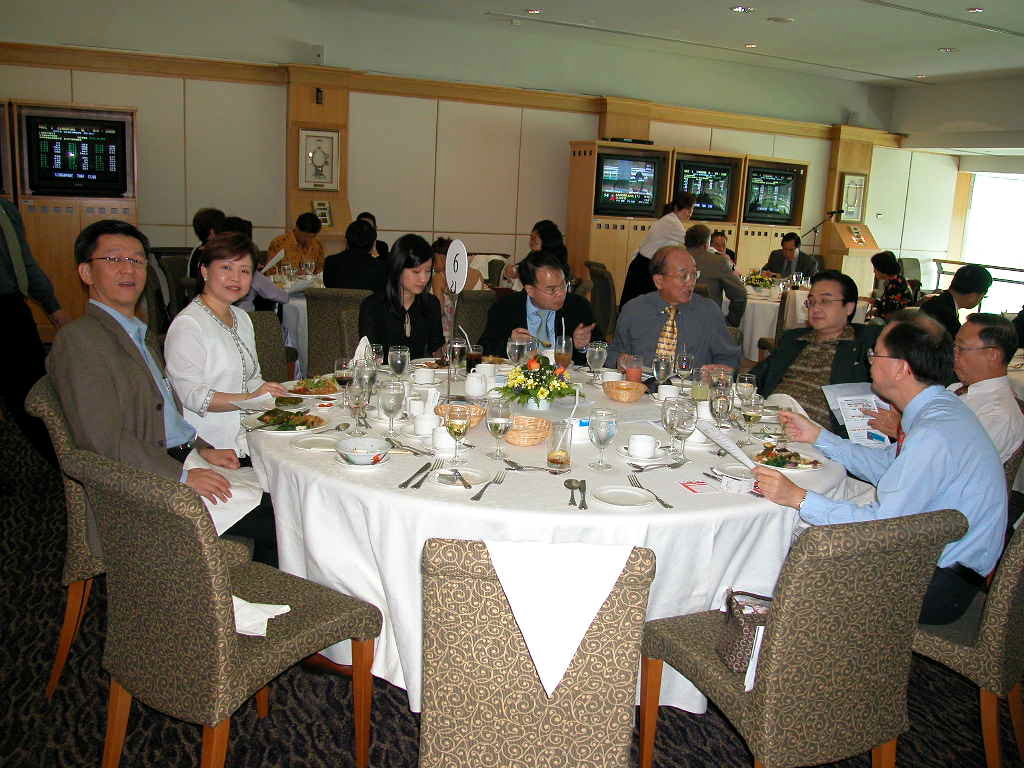 ICAAS members enjoying the free buffet lunch (and also hightea later) at the Turf Club Committee Room. Left-right: Oh Lock Soon & Wife, Mark Wong & Wife, Chen Hung, Raymond Kwok, Tan Teng Huat, Alex Fung, Limsoon (behind camera).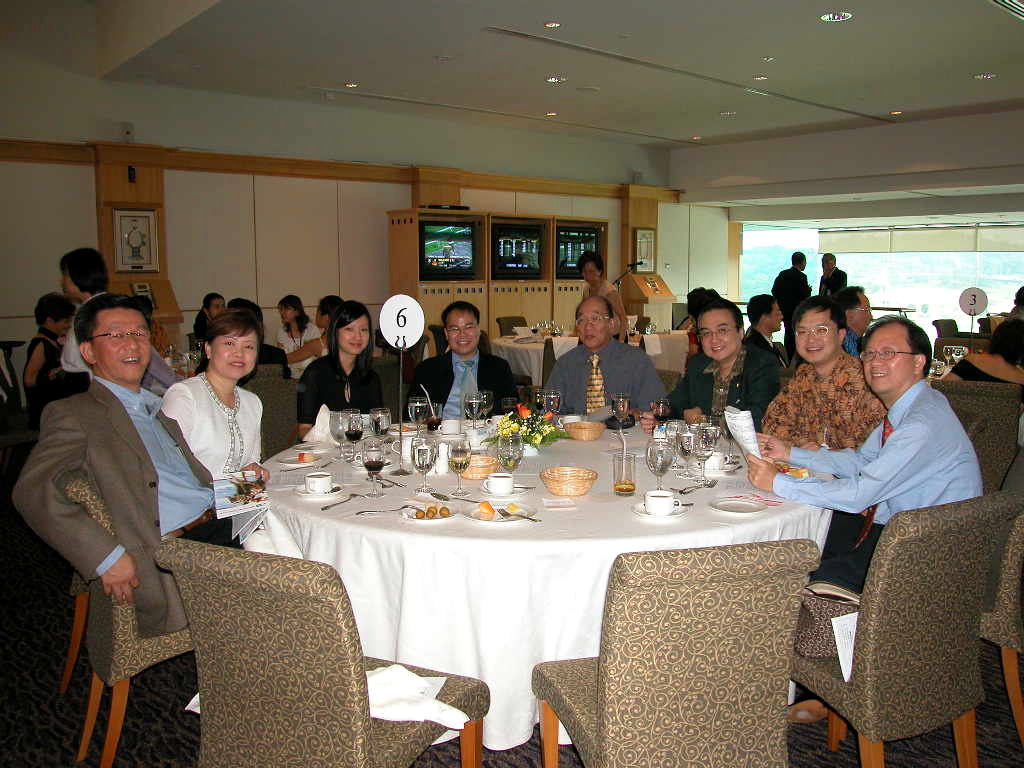 now my turn to get photo taken (2nd from right).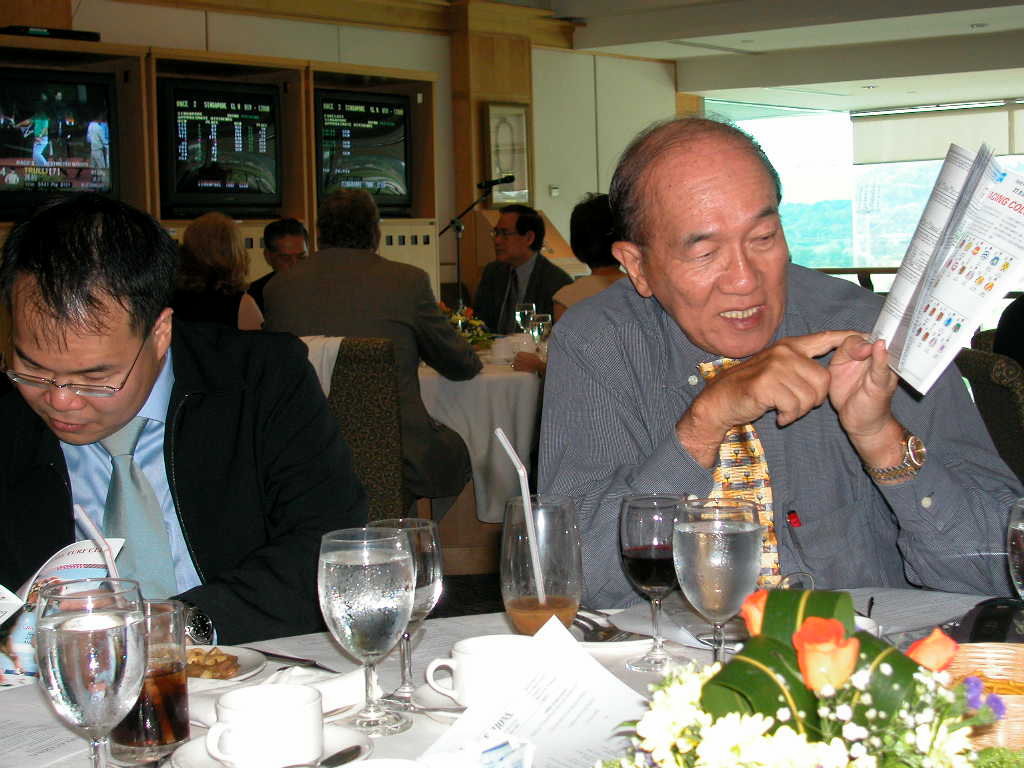 Chen Hung giving betting instructions/tips?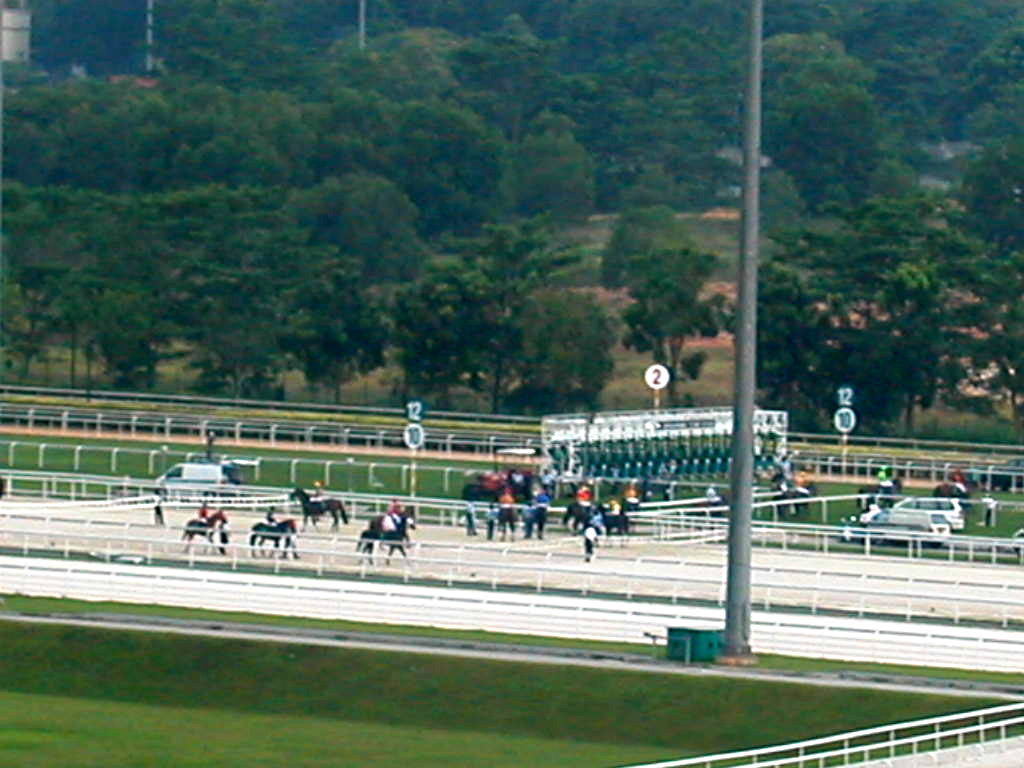 A race about to start...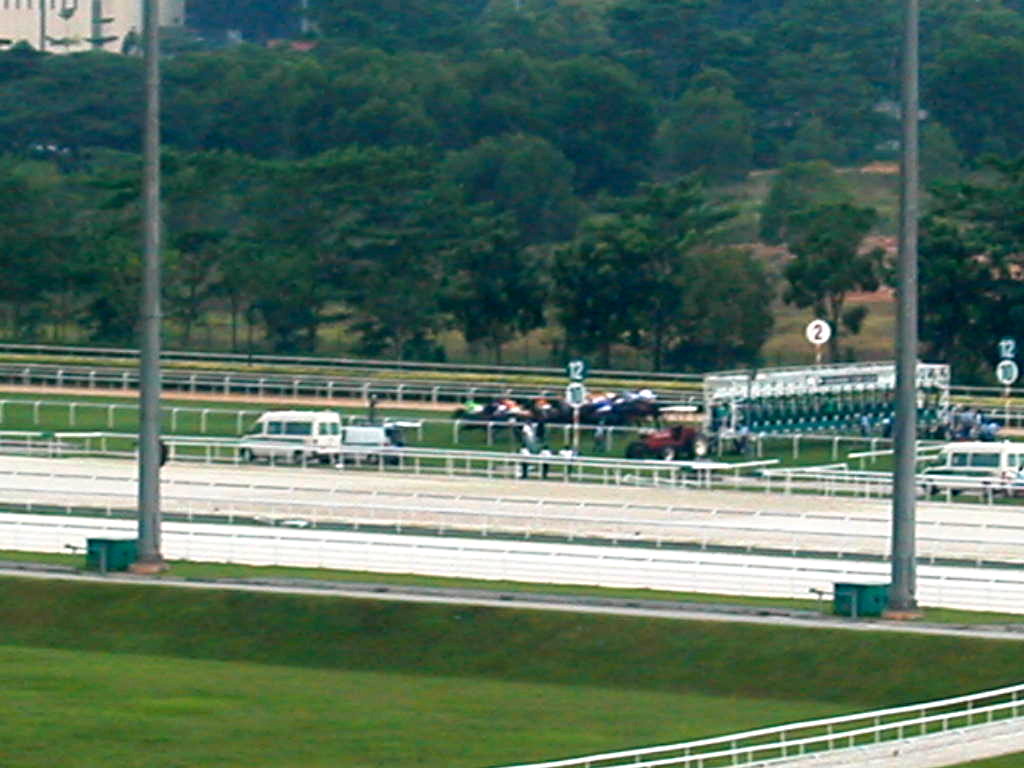 ...and the race is on!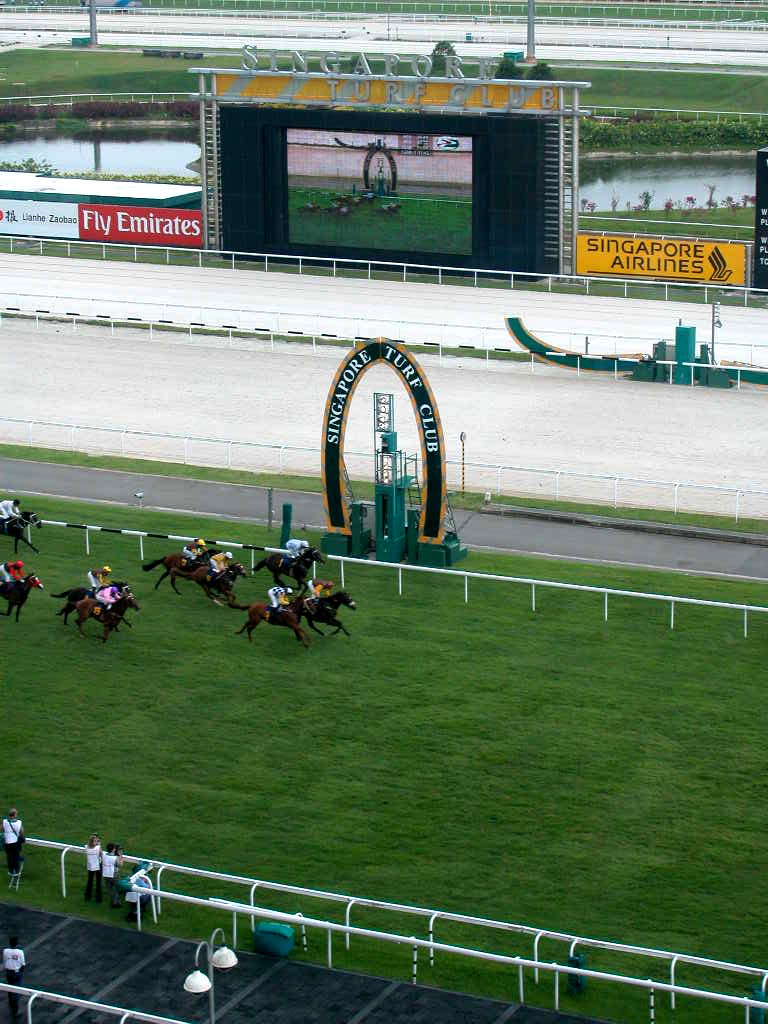 A race at the finishing line...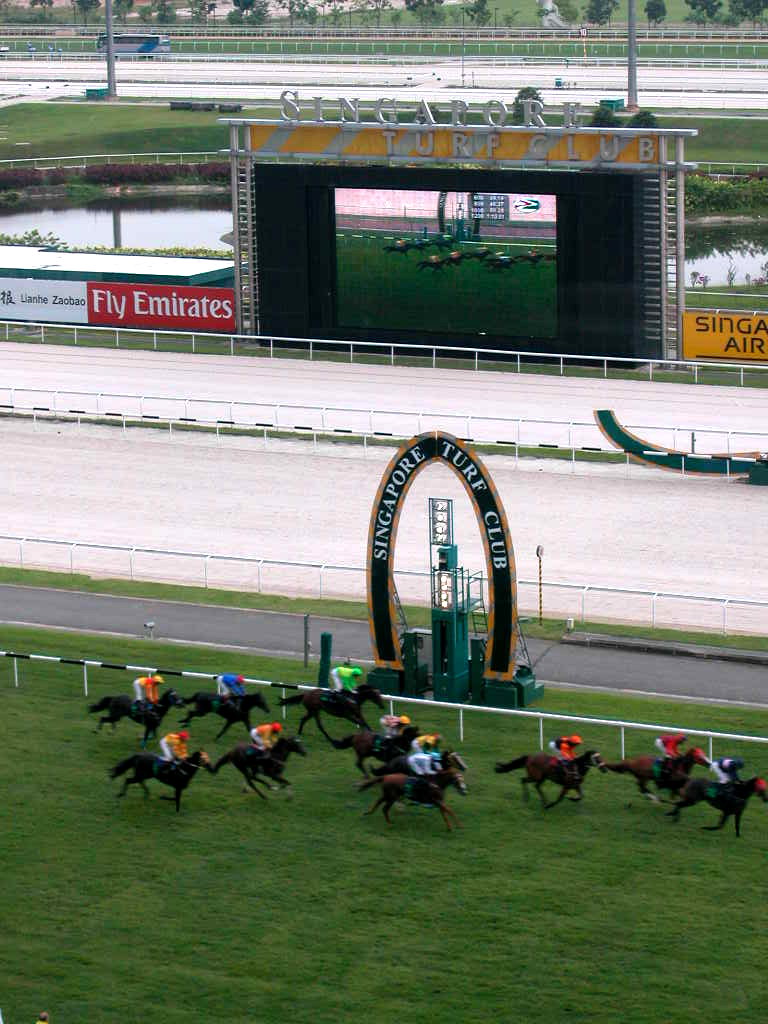 and dashes pass it!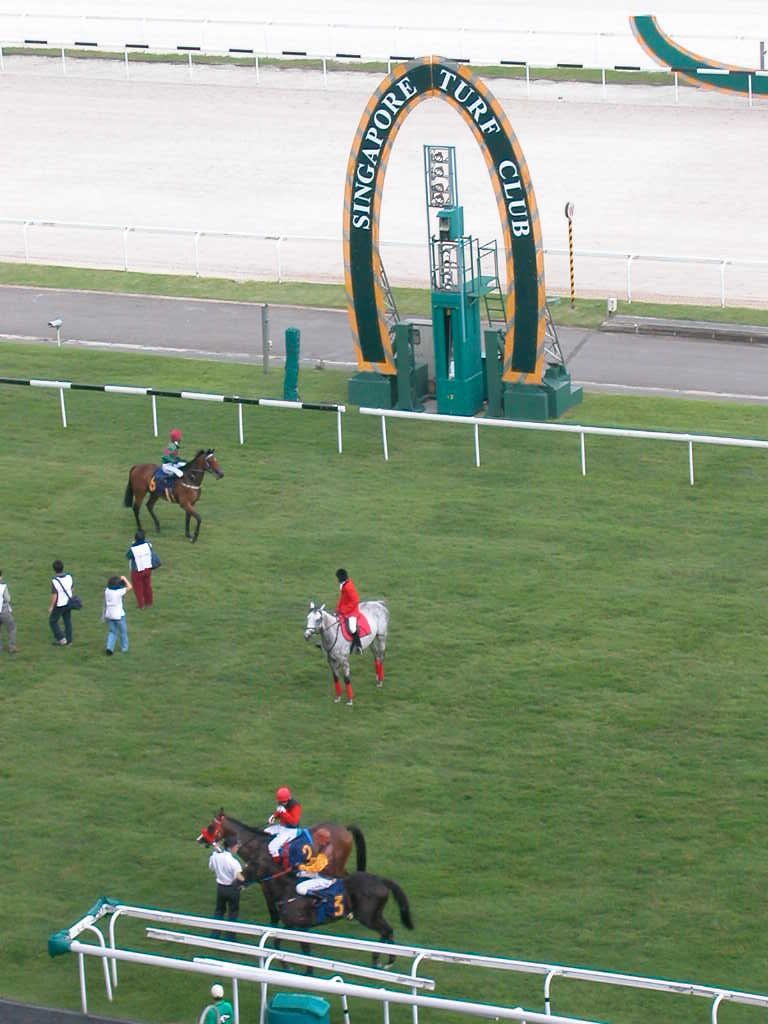 The winning horse on parade.