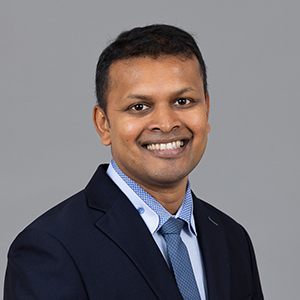 COM3-02-40
651 62797

https://www.ahlab.org
Suranga Chandima NANAYAKKARA
Associate Professor
PhD, National University of Singapore
BEng, National University of Singapore
Suranga Nanayakkara is an Associate Professor at the Department of Information Systems & Analytics, School of Computing, National University of Singapore (NUS). Before joining NUS, Suranga worked as an Associate Professor at Auckland Bioengineering Institute, University of Auckland. Prior to that, he was with the Singapore University of Technology and Design (SUTD) as an Assistant Professor and was also a Postdoctoral Associate at the MIT Media Lab. He received his PhD in 2010 and BEng in 2005 from the National University of Singapore. In 2011, he founded the "Augmented Human Lab" to explore ways of designing intelligent human-computer interfaces that extend the limits of our perceptual and cognitive capabilities. Suranga's work is most important to the people whose lives it most directly impacts: those who face challenges functioning in our world due to sensory deficits in hearing or vision. More importantly, the technologies that Suranga has developed is not only applicable to those specific communities but potentially has a broader range of applications, due to his emphasis on "enabling", rather than "fixing". Suranga is a Senior Member of ACM and has taken on a number of roles, including General Chair of Augmented Human Conference in 2015. He was also appointed to many review and program committees including SIG CHI, TEI and UIST. With publications in prestigious conferences, demonstrations, patents, media coverage and real-world deployments, Suranga has demonstrated the potential of advancing state of the art technology in Assistive Human-Computer Interfaces. For the totality and breadth of his achievements, he has won many awards including MIT TechReview's Young Inventor Under 35 award (TR35) in the Asia Pacific region, the Outstanding Young Persons of Sri Lanka (TOYP) award, and INK Fellowship 2016.
RESEARCH INTERESTS
Human Computer Interaction, Assistive Augmentation, Design Science Research, Assistive Technologies
RESEARCH GROUPS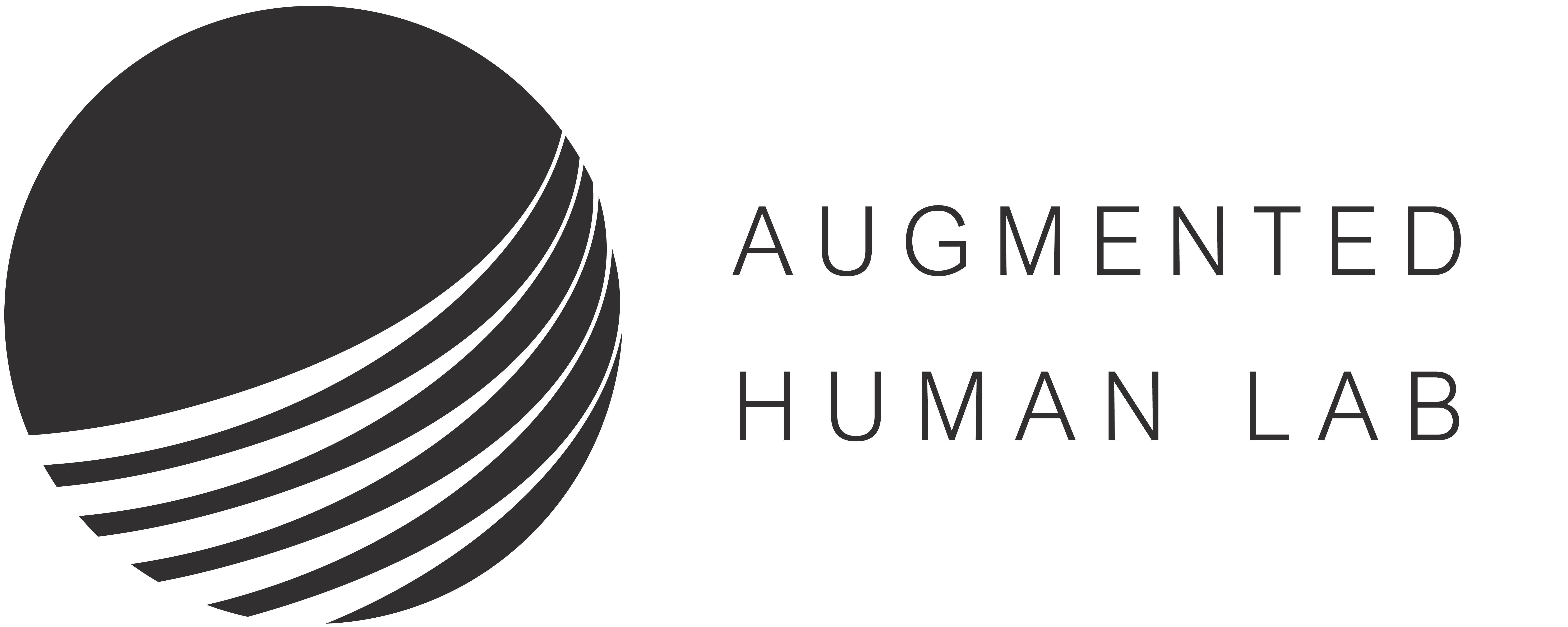 Augmented Human Lab
The vision of the Augmented Human Lab is to humanise technology. We design intelligent human computer interfaces that feel like natural extensions of our bodies & minds, with the aim of extending the limits of our perceptual and cognitive capabilities.
SELECTED PUBLICATIONS
Scratch and Sense: Using Real-Time Sensor Data to Motivate Students Learning Scratch

TickleFoot: Design, Development and Evaluation of a Novel Foot-tickling Mechanism that Can Evoke Laughter

StressShoe: A DIY Toolkit for just-in-time Personalised Stress Interventions for Office Workers Performing Sedentary Tasks

Sensor-Based Interactive Worksheets to Support Guided Scientific Inquiry

OM: A Comprehensive Tool to Elicit Subjective Vibrotactile Expressions Associated with Contextualised Meaning in Our Everyday Lives

KinVoices: Using Voices of Friends and Family in Voice Interfaces

Jammify: Interactive Multi-Sensory System for Digital Art Jamming

ClothTiles: A Prototyping Platform to Fabricate Customized Actuators on Clothing using 3D Printing and Shape-Memory Alloys

Augmented Foot: A Comprehensive Survey of Augmented Foot Interfaces

ANISMA: A Prototyping Toolkit to Explore Haptic Skin Deformation Applications Using Shape-Memory Alloys

A Review of Recent Deep Learning Approaches in Human-Centered Machine Learning

Touch me Gently: Recreating the Perception of Touch using a Shape-Memory Alloy Matrix

StressFoot: Uncovering the Potential of the Foot for Acute Stress Sensing in Sitting Posture

Ready, Steady, Touch!: Sensing Physical Contact with a Finger-Mounted IMU

Prompto: Investigating Receptivity to Prompts Based on Cognitive Load from Memory Training Conversational Agent

Next Steps in Human-Computer Integration

Multimodal Emotion Recognition With Transformer-Based Self Supervised Feature Fusion

MAGHair: A Wearable System to Create Unique Tactile Feedback by Stimulating Only the Body Hair

AiSee: An Assistive Wearable Device to Support Visually Impaired Grocery Shoppers

ProspecFit: In Situ Evaluation of Digital Prospective Memory Training for Older Adults

M-Hair: Creating Novel Tactile Feedback by Augmenting the Body Hair to Respond to Magnetic Field

GymSoles: Improving Squats and Dead-Lifts by Visualizing the User's Centre of Pressure

ChewIt. An Intraoral Interface for Discreet Interactions

GestAKey: Touch Interaction on Individual Keycaps

FingerReader2.0: Designing and Evaluating a Wearable Finger-WornCamera to Assist People with Visual Impairments while Shopping

Assistive Augmentation

ArmSleeve: A Patient Monitoring System to Support Occupational Therapists in Stroke Rehabilitation

zSense: Enabling Shallow Depth Gesture Recognition for Greater Input Expressivity on Smart Wearables

FingerReader: A Wearable Device to Explore Printed Text on the Go

Digital Digits: A Comprehensive Survey of Finger Augmentation Devices

BWard: An Optical Approach for Reliable in-situ Early Blood Leakage Detection at Catheter Extraction Points

EarPut: Augmenting Ear-worn Devices for Ear-based Interaction

StickEar: Making Everyday Objects Respond to Sound

Enhancing Musical Experience for the Hearing-impaired using Visual and Haptic Displays
AWARDS & HONOURS
Excellence in Graduate Supervision: Awarded by Auckland Bioengineering Institute, in recognition of outstanding achievements across the various dimensions of excellence in supervision

Excellence in Research Translation: Awarded by Auckland Bioengineering Institute, in recognition of Project Kiwrious

Best Short Paper Award at the 20th ACM Conference on Interaction Design and Children (IDC21)

Silver Award (Public Good) by Designers Institute of New Zealand, Best Design Awards In recognition of project Kiwrious

Bronze Award (Value of Design) by Designers Institute of New Zealand, Best Design Awards In recognition of project Kiwrious

Bronze Award (User Experience) by Designers Institute of New Zealand, Best Design AwardsIn recognition of project Kiwrious

Good Design Award Winner (Social Impact Category), Good Design Awards by Good Design Australia In recognition of the project Kiwrious.

Honorable Mention (APAC Category), World Changing Ideas Awards by FastCompany In recognition of the project Kiwrious

Finalist (Education Category), World Changing Ideas Awards by FastCompanyIn recognition of the project Kiwrious

Research Excellence Medal Awarded by University of Auckland, in recognition of individuals who have made an outstanding contribution to one or more disciplines

Winner (Social Entrepreneurship Category), Velocity 100K Challenge, University of Auckland In recognition of the start-up Kiwrious Pvt Ltd

Gold Award (Lighting Design) by Designers Institute of New Zealand, Best Design Awards In recognition of project Pride in Lights

Gold Award (Exhibitions & Temporary Structures) by Designers Institute of New Zealand, Best Design Awards In recognition of project LightTank

Gold Award (Student Digital) by Designers Institute of New Zealand, Best Design Awards In recognition of research project Prospero

Silver Award (Student Digital) by Designers Institute of New Zealand, Best Design Awards In recognition of research project Jammify

Bronze Award (Student Spatial) by Designers Institute of New Zealand, Best Design Awards In recognition of research project Jammify

Bronze Award (Student Digital) by Designers Institute of New Zealand, Best Design Awards In recognition of research project GymSoles

Bronze Award (User Experience) by Designers Institute of New Zealand, Best Design Awards In recognition of project Maia

Winner (Best Design APAC Category), Innovation by Design Awards by FastCompany In recognition of the digital platform BadGood

Finalist (Apps and Games Category), Innovation by Design Awards by FastCompany In recognition of the digital platform BadGood

Finalist (Best Design APAC Category), Innovation by Design Awards by FastCompany In recognition of the research project Lemo

Honorable Mention (Experimental Category), Innovation by Design Awards by FastCompany In recognition of the research project Lemo

Honorable Mention (APAC Category), World Changing Ideas Awards by FastCompany In recognition of the research project M-Hair

Honorable Mention (Experimental Category), World Changing Ideas Awards by FastCompany In recognition of the research project M-Hair

Finalist (Student Category), World Changing Ideas Awards by FastCompany In recognition of the research project M-Hair

Honorable Mention (Student Category), World Changing Ideas Awards by FastCompany In recognition of the research project Prospero

Public Good Award (Gold) by Designers Institute of New Zealand, Best Design Awards In recognition of research project MussBits

Honorable Mention (Student Category), Innovation By Design Award by FastCompany In recognition of the research project MussBits

Finalist (Best Design APAC Category), Innovation By Design Award by FastCompany In recognition of the research project ChewIt

Finalist (Experimental Category), Innovation By Design Award by FastCompany In recognition of the research project ChewIt

Finalist (Student Category), Innovation By Design Award by FastCompany In recognition of the research project ChewIt

Honorable Mention (General Excellence Category), Innovation By Design Award by FastCompany In recognition of the research project ChewIt

Peoples choice award of Discovery video competition by Royal Society Te Aprangi In recognition of the video of FingerReader

Finalist, World Changing Ideas Award by FastCompany In recognition of the research project FingerReader

Best Short Paper Award at WOAR Conference 2018

Finalist, D&AD Impact Awards by D&AD In recognition of the research project FingerReader

Finalist, Golden Pin Design Awards by Taiwan Design Center In recognition of the research project FingerReader

Best Short Paper Award at Augmented Human Conference 2017

Excellence in Research Awarded by Singapore University of Technology & Design, in recognition of research excellence over a period of time with impact in scholarly field, interdisciplinary contributions across fields, broader impact to society, translation to practice, commercialisation, and teaching practice

INK Fellow Awarded by INK, which is India's foremost platform for the exchange of cutting-edge ideas and inspiring stories

Most Promising Technology Award Awarded for the Project zSense at InnoveFest unBound, South East Asia's largest innovation festival

Singapore Design Award (Product - Gold Category) Awarded for the Project FingerReader by Design Business Chamber Singapore

Steve Howard Award for Best Paper at the 27th Annual CHISGI Australian Computer-Human Interaction Conference

The Ten Outstanding Young Persons of Sri Lanka (TOYP) award An award given by Junior Chamber International Sri Lanka for outstanding achievement in Scientific and Technological Development

Young Innovator under 35 (MIT TR35) award Asia Pacific region An award given by MIT Technology Review for top young innovators under the age of 35

Best Paper at the 25th Annual CHISGI Australian Computer-Human Interaction Conference

Finalist, Singapore Challenge, GYSS'14 In recognition of the white paper 'Smart adaptive interfaces for ageing gracefully' submitted to Global Young Scientist Summit

NUS Research Scholarship A full scholarship awarded by the National University of Singapore to pursue Doctoral research

Most Valuable Player (MVP) of the year Awarded in recognition of outstanding contribution towards the promotion of cricket in the National University of Singapore

Engineering Dean's List of Excellence Awarded by National University of Singapore in recognition of the outstanding academic results

NUS Undergraduate Scholarship A full scholarship awarded by the National University of Singapore to pursue undergraduate studies

Best Student of the College (academic) Awarded by Royal College, Sri Lanka in recognition of the best overall academic results in all academic streams in the school and GCE A level Examination results
MODULES TAUGHT
IS3251
Principles of Technology Entrepreneurship
IS5006
Intelligent System Deployment