Algorithmic Learning Theory and Discovery Science 2013
Singapore, Republic of Singapore
October 6-9 2013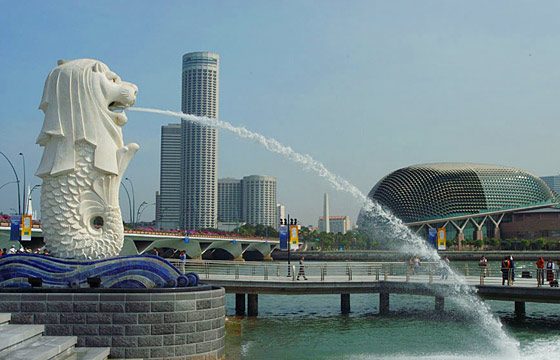 Reception: The reception will be held on Sunday 6 October 6.30pm in the basement area of COM1 at the School of Computing. See here for the location of COM1 and of the conference location Guild House. To get to the basement of COM1, just walk straight from the main entrance until you reach the end of the building and you will be able to go down to the basement.
Conference Location: Kent Ridge Guild House, 9 Kent Ridge Drive, Singapore 119241
There are a few budget hotels near the Kent Ridge Guild House, such as the Santa Grand Hotel West Coast, Fragrance Hotel Waterfront, Fragrance Hotel Ocean View and the Pasir Panjang Inn. These hotels are about ten to fifteen minutes walking distance away from the Kent Ridge Guild House.
Other nearby hotels would include the Hotel Re!, Park Avenue Rochester Singapore (Hotel & Suites) and the Bay Hotel Singapore.
The locations of the hotels relative to Kent Ridge Guild House can be seen here. You can search for other accommodation, ranging from backpackers to luxury hotels, here.
Registration:
The registration site can be found here.
Early Registration Fee
(on or before 7 Sep)

Late Registration Fee
(after 7 Sep)

Full

S$850

S$980

Student

S$600

S$730
The conference banquet will be held at Jewel Box on Mount Faber. Transportation by bus will be provided from the conference location to either Mount Faber or Habourfront, where you can take a scenic the cable car ride to Mount Faber and also to Sentosa. Cable car tickets are available for purchase at a conference rate of $15 from the registration web site when you register.
Information for Presenters:
For each presenter, we will have a projector for computer presentation, a flipchart, and a white board. We are expecting that most presenters will use their own laptop but we will also have a laptop in each room. If any presenter wishes to load their presentations onto our laptop beforehand, please email the presentation to Lee Wee Sun (leews@comp.nus.edu.sg) before the start of the conference.
Travel Information: Most participants will arrive at the Changi International Airport. A 25 minute taxi ride will take you to the abovementioned hotels. The cost is approximately SGD$30 (higher during peak hours) with a SGD$3 to SGD$5 surcharge depending on time.
Entry requirements for travelers to enter Singapore are available at the Singapore Immigration & Checkpoints Authority webpage. Check out the Changi Airport Webpage for information about flights through Singapore. If you need an invitation letter for your visa application, please contact Mark Bartholomeusz (combmc@nus.edu.sg).
Weather: The weather is warm and humid throughout the year. The average maximum temperature is 31 degrees Celcius and the average minimum temperature is 23 degrees Celcius.
Conference City: Singapore is safe, clean and green. It is a dynamic modern metropolis with one of the world's busiest port and one of the best airports. At the same time, the island has retained many elements of its colonial past. The multi-ethnic population provides a rich heritage of cultures, religions and languages.
General information about the city can be found at www.sg. Information for visitors can be found at here.
Singaporeans are passionate about food. A simple way to try local food is to go to the food court in a shopping mall. Things to do include visiting the Night Safari, Jurong Bird Park, Sentosa, Chinatown, and Little India. New additions to Singapore are two integrated resorts: Resorts World Sentosa and Marina Bay Sands. Within 2 to 3 hours flight are many exciting South East Asian destinations: Angkor Wat (Cambodia), Bali (Indonesia), Bangkok (Thailand), Penang (Malaysia).