Professors Wynne Hsu and Lee Mong Li win the President's Technology Award 2014
05 November 2014 - Professors Wynne Hsu and Lee Mong Li, together with their collaborator Professor Wong Tien Yin from the Singapore National Eye Centre, were awarded the President's Technology Award (PTA) 2014 at The Istana last night "for their outstanding contributions to the development of novel ocular image analysis technology for the screening and evaluation of significant clinical problems in eye and vascular diseases worldwide."
The PTA is one of three awards that make up the President's Science and Technology Awards (PSTA), which are the most distinguished national awards accorded to researchers and engineers in Singapore who have demonstrated exceptional achievements in science and technology. According to the organisers, "In particular, the PTA gives recognition to research scientists and engineers in Singapore who have made outstanding contributions to research and development resulting in significant technology with industrial applications and commercial impact."
The team developed a novel system for detecting, screening and managing major eye diseases, such as glaucoma, diabetic retinopathy and age related macular degeneration, and, studying systemic diseases, such as stroke, heart disease, dementia, diabetes and hypertension. Their suite of innovative ocular image analysis technologies (Platform for Ocular Image Screening and Evaluation; POISE) allow for the detection, monitoring and recording of small changes in the retina over time, which can be early indications of eye and systemic diseases. "This makes early recognition of pre-clinical disease possible before the onset of clinical symptoms, and thus allowing physicians to detect early disease, monitor disease progression and track treatment outcomes. Through automation of ocular image analysis, previously labor-intensive eye disease screening programs can now be scaled up with reduced cost and resources," the team explains.
Their work has had a significant international impact, with more than 20 end-user licenses with companies, institutions and hospitals around the world, full commercial licenses with multinational companies, more than 30 patents issued, more than 300 publications, multiple international awards and their technology applied to various demographics of more than 100,000 people in Singapore, USA, Europe, Australia and other Asian countries.
Professor Wynne Hsu also acknowledged the efforts of other members of the team and said, "This award would not be possible without our postdoc, RAs and students: Peter Lau - he started as our RA, [went on to become our] PhD student, [then] postdoc and now he is with Google. He has given the project a much needed push when the project was hitting a plateau. Gilbert Lim - He is currently our RA and PhD student. Cheng Yuan, he is currently our postdoc and will continue to bring this project to greater heights. We are also very fortunate to have an outstanding undergraduate student researcher, Yang Mansheng, and many others who have contributed to the project one way or another."
Professor Ooi Beng Chin wins 2014 VLDB Best Paper Award

31 October 2014 – Professor Ooi Beng Chin and his team won the 2014 International Conference on Very Large Data Bases (VLDB) Best Paper Award. The paper, entitled 'epiC: an Extensible and Scalable System for Processing Big Data', presents an extensible system, epiC, to tackle the 'data variety' challenge of Big Data.
epiC employs a general actor-like concurrent programming model (independent of the data processing models) for specifying parallel computations. Professor Ooi explained that while Hadoop/MapReduce has been widely used to process Big Data, it is essentially a query engine. As such, there has been much work done to extend its capabilities. epiC, on the other hand, is newly designed from scratch, and goes beyond querying to big data management and analytics.
The VLDB conference was held in the beginning of September in Hangzhou, China and is the 'premier annual international forum for data management and database researchers, vendors, practitioners, application developers, and users' and 'covers issues in data management, databases and information systems research.'
Professor Wong Limsoon Wins National Day Public Administration Medal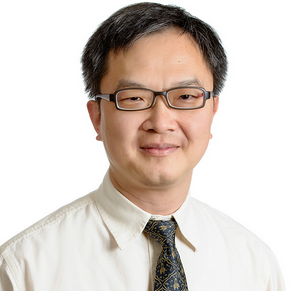 12 August 2014 – Professor Wong Limsoon was awarded The Public Administration Medal (Bronze) for demonstrating 'outstanding efficiency, competence and industry' in the service of NUS SoC. The medal was awarded as part of the National Day Awards. Professor Wong said that the award was unexpected and was only told that he "had many fans" when he enquired about the reasons for his nomination. At the end of June, Professor Wong completed his six-year tenure as the Head of the Department of Computer Science, a position he held from 2008 to 2014.
Professor Wynne Hsu wins 2014 KDD Test of Time Award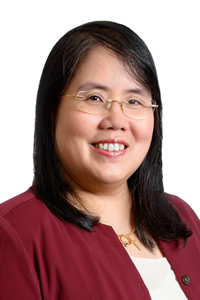 Professor Wynne Hsu and her collaborators have won the 2014 ACM SIGKDD Conference on Knowledge Discovery and Data Mining (KDD 2014)'s Test of Time Award for their paper, "Integrating Classification and Association Rule Mining", which was published in KDD 1998. All conference papers that were published in KDD between 1995 and 2004 were considered for this award, as it is the first KDD Test of Time Award to be granted. The selection committee comprised of well-known researchers in data mining and the award is an acknowledgement of the significance of Professor Hsu's paper in the field.
The award will be presented at KDD-2014 in New York City, late August. KDD 2014, a premier interdisciplinary conference, brings together researchers and practitioners from data science, data mining, knowledge discovery, large-scale data analytics, and big data.
Professor Ooi Beng Chin wins this year's IEEE TCDE CSEE Impact Award

Distinguished Professor Ooi Beng Chin was presented with the 2014 IEEE Technical Committee on Data Engineering's Computer Science, Engineering, and Education (TCDE CSEE) Impact Award. The award was presented to Professor Ooi at the 30th IEEE International Conference on Data Engineering, in Chicago, Illinois, USA, early last month. The annual ICDE conference addresses research issues in designing, building, managing, and evaluating advanced data-intensive systems and applications. It is a leading forum for researchers, practitioners, developers, and users to explore cutting-edge ideas and to exchange techniques, tools, and experiences.
The multi-focus IEEE TCDE CSEE Impact Award acknowledges database contributions in research, practical innovation or exposition with impact beyond the data engineering research community to Computer Science, Engineering, or Education. Professor Ooi's research interests include database system architectures, performance issues, indexing techniques and query processing, in the context of multimedia, spatio-temporal, distributed, parallel, P2P, and Cloud database systems and applications.
Professor Wong Limsoon elected Fellow of the ACM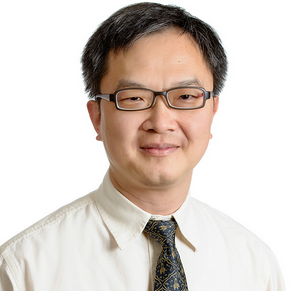 Professor Wong Limsoon has been named a Fellow of the Association for Computing Machinery (ACM) in acknowledgement of his contributions to computing in the fields of database theory and computational biology. This, the most prestigious ACM member grade, is accorded to the top 1% of ACM members for their outstanding accomplishments in computing and information technology that have accelerated the digital revolution and impacted every dimension of how we live, work, and play, worldwide. Together with the rest of the 2013 ACM Fellows, Professor Wong will be formally honoured at ACM's annual Awards Banquets on 21 June 2014, in San Francisco.
Professor Wong Limsoon is a KITHCT chair professor in the School of Computing and a professor in the Yong Loo Lin School of Medicine at the National University of Singapore. He currently specialises in knowledge discovery technologies and their application to biomedicine. In the past, he conducted significant research in database query language theory and finite model theory, as well as substantial development work in broad-scale data integration systems. Professor Wong has written about 250 research papers, some of which are among the best cited of their respective fields. Some of his other recent awards include the 2003 FEER Asian Innovation Gold Award for his work on treatment optimization of childhood leukemias, the 2006 Singapore Youth Award Medal of Commendation for his sustained contributions to science and technology, and the ICDT 2014 Test of Time Award for his work on naturally embedded query languages.
Professor Wong Limsoon wins ICDT 2014 Test of Time Award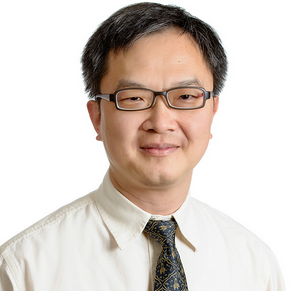 Professor Wong Limsoon has won the International Conference on Database Theory (ICDT) 2014 Test-of-Time Award for his 1992 paper, 'Naturally Embedded Query Languages', which he wrote with Val Breazu-Tannen and Peter Buneman. Professor Wong's paper was selected among papers from ICDT proceedings from 1986 to 1992 which were assessed on research, methodology, conceptual contribution or transfer of practice over the past decade. The award will be presented at the EDBT/ICDT 2014 Joint Conference in Athens, Greece, at the end of March.
According to the official statement, 'This seminal paper strongly contributed to the establishment of the complex-object data model and its accompanying query languages. The paper had a significant influence on many important query- and programming languages…The paper has approximately 200 citations to this date and its journal version, called "Principles of Programming with Complex Objects and Collection Types", with additional author Shamim Naqvi, has another 260 citations. It continues to spur interconnection between the database and functional programming communities.
Professor Ooi Beng Chin named VLDB Endowment President

Professor Ooi Beng Chin has been elected the President of the Very Large Data Bases (VLDB) Endowment, with his term commencing on the 1st of January 2014.
The VLDB Endowment is a prestigious non-profit organization, governed by a 21 member Board of Trustees. It was incorporated for the international promotion and exchange of scholarly work in databases and related field.
The Endowment also publishes one of the most successful journals in computer science, the VLDB Journal, and acts as the steering committee for the VLDB conferences. In addition, the Endowment has been involved in various other scholastic activities, such as establishing a programme that supports summer schools in countries that would not otherwise have the resources for such programmes.
Professor Tan Kian Lee Selected to Receive IEEE Computer Society's Technical Achievement Award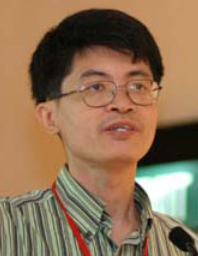 Professor Tan Kian Lee has been selected to receive the 2013 IEEE Computer Society Technical Achievement Award for technical achievements in advanced query processing in database systems. The Computer Society plans to present the award to Prof Tan at a dinner and ceremony to be held on 12 June 2013 in Seattle, Washington, USA.
Prof Tan is an editorial board member of IEEE Transactions on Knowledge and Data Engineering, the WWW Journal, and the VLDB Journal. His research interest in database systems focuses on query processing and optimization in a wide range of domains, including parallel, distributed, peer-to-peer, multimedia, high-dimensional, main memory, spatial-temporal, wireless, and mobile databases.
The IEEE Computer Society Technical Achievement Award is given for outstanding and innovative contributions to the fields of computer and information science and engineering or computer technology, usually within the past 10, and not more than 15, years. Contributions must have significantly promoted technical progress in the field.
Associate Professor Stephane Bressan Presents Keynote at TeSCA Award Ceremony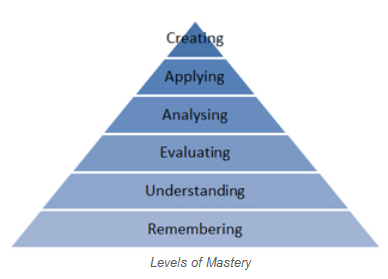 Associate Professor Stephane Bressan was invited to give a keynote talk at the Telkom Smart Campus Award (TeSCA) Ceremony 2013 in Jakarta. Held on 1 May 2013 at Hotel Dharmawangsa, the TeSCA award is given to the state and private universities in Indonesia for their implementation of information, communication and technology.
Prof Bressan shared the stage with Prof Djoko Santoso, Director General, Directorate General of Higher Education, Ministry of Education and Culture of the Republic of Indonesia, where they presented on the "Strategic Role of ICT to Enhance Competitiveness of Higher Education Institutions toward World Class University".
Prof Bressan spoke about the paradigm shift from the traditional face-to-face teaching system to a global classroom without any physical limitations. In describing the needs of this paradigm shift, he further elaborated the need to change the way knowledge is imparted so that students are able to attain the highest level in mastery of a subject – the "Creating" stage.
TeSCA is a program to provide a map, measurement index and ranking of ICT application among higher education institution in Indonesia. TeSCA is initiated for the first time in 2008. This year, TeSCA 2013 is organised by PT Tempo Inti Media Tbk (TEMPO Media Group) supported by Directorate General for Higher Education of Ministry of Education, Association of Higher Education for Computer Science (Aptikom), National Committee for Information Technology and Communication (Detiknas), and Telkom Indonesia as the initiator.
NUS and IBM to jointly establish Centre for Business Analytics to build world-class analytics capabilities
NUS School of Computing and NUS Business School are working with IBM to establish the NUS Centre for Business Analytics to support Singapore's strategic economic focus on business analytics. In support with Singapore Economic Development Board (EDB), the Centre aims to address the growing demand from the industry for leaders who can make sense of large amounts of data and integrate that knowledge with their industry expertise to solve business challenges. The Memorandum of Understanding between SoC, NUS Business School, IBM, and EDB took place on 29 April 2013.
Aimed to help students and mid-career professionals gain the latest skills in business analytics, the Centre will offer a new Master of Science degree programme in Business Analytics (MSBA) from August this year.
The one-year MSBA programme is the first in Singapore that brings together training in deep business strategy thinking and data analytics. To be conducted by full-time leading experts and faculty members from two of the world's leading business and computing schools, the one-year programme will admit applicants who wish to gain an integrated set of skills and knowledge in business, technical and data analytics.
The NUS Centre for Business Analytics will draw on NUS' multidisciplinary strengths, with a focus on 'big data' analytics and technologies. Programme participants will undergo eight modules over two semesters and a year-long professional consulting project in business analytics. They will be trained to devise and refine solutions to complex business analytics problems using appropriate techniques and tools, preparing them for rewarding careers such as business intelligence analysts, research analysts, data scientists, quantitative data modellers, marketing analysts, and finance analysts.
Distinguished Professor Ooi Beng Chin has won the NUS Outstanding Researcher Award
Distinguished Professor Ooi Beng Chin has won the NUS Outstanding Researcher Award. The award was presented to him at the University Awards Ceremony held at the University Cultural Centre on 26 April 2013.
Aimed to help students and mid-career professionals gain the latest skills in business analytics, the Centre will offer a new Master of Science degree programme in Business Analytics (MSBA) from August this year.
Prof Ooi is Distinguished Professor, Dean of NUS School of Computing, and Director of the Interactive Digital Media Institute. He is among the most highly regarded researchers in the database arena in the world, for his contributions to distributed data management and to the management of spatio-temporal and multimedia data.
Prof Ooi was one of the first to address issues concerning database support in peer-to-peer computing. He has made significant contributions in data distribution, search, and data management in peer-to-peer networks. He is especially noted for addressing the issue of providing enterprise-quality data sharing and processing in corporate networks.
His work in this area will likely have a profound impact on the provision of data sharing without adopting a centralised database system approach. Prof Ooi is also a leading expert on content-based multimedia retrieval and spatio-temporal database management. He has also invented indexing techniques and query processing approaches that stand out by virtue of their efficiency, robustness, and practical applicability. For example, iDistance, one of Prof Ooi's inventions, is widely regarded as the best high-dimensional indexing technology.
For his many innovations, Prof Ooi has already won many prestigious awards internationally (including Fellow of ACM, Fellow of IEEE, IEEE Computer Society Kanai Award, and ACM SIGMOD Contribution Award) and locally (such as the President's Science Award).
The Outstanding Researcher Award is awarded to researchers based on their overall impact and strong research track record in their area of expertise. The successful researcher must have consistently achieved research excellence over a period of time and should be recognised by the relevant academic community as having achieved significant breakthroughs or outstanding accomplishments.
NUS School of Computing Dean Awarded Distinguished Professorship

Professor Ooi Beng Chin has been appointed Distinguished Professor of Computer Science, with effect from 13 February 2013.
Prof Ooi is among the best regarded researchers in the database arena, especially for his research contributions to peer-to-peer data management and to the management of spatio-temporal and multimedia data.
The Distinguished Professorship is awarded to a senior faculty member who has demonstrated excellence and international recognition in research and creative activity, together with significant and impactful leadership in raising standards of the University with respect to research or creative activity, teaching and service.