Welcome to NITA 2005!
This annual event will be held on Saturday, 19 March 2005, from 9am to 2pm, at the School of Computing, National University of Singapore. Mark your calendar and make a date with us!
National Information Technology Awareness (NITA)

NITA aims to promote the awareness of Information Technology among JC and secondary school students, and to increase their interest in IT and IT-enabled fields. NITA also serves to help the students appreciate and learn more about a whole, new discipline. A series of events is lined up for the day, including talks about IT, project demonstrations and hands-on workshops.
If you are looking for the past years NITA web pages, please click here.
Programme
0900 Opening
0910 Special Effects Video Demonstration
Discussion
1000 GDIS Video Presentation
1010 Break
1030 Project Demonstration at SR1
1200 SoC Curriculum Updates
1300 NOI Prize-giving Ceremony
1330 GDIS
Guest of Honour
Mr. Stephen Lim
Chairman, Singapore Infocomm Technology Federation (SiTF) Council
Founder and CEO, SQL View Pte Ltd
How to Participate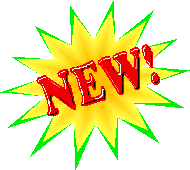 There are 2 ways to get involved in NITA 2005: be part of the audience and listen to the highly informative and entertaining talks, or try the hands-on demonstrations; better still, showcase your IT projects to other students. This is a good platform to publicize your work and get valuable feedback from peers and other experts.
There is no need to register to attend the NITA talks/demonstrations. Just come with an open and inquisitive mind! All are welcome!
To showcase your IT project, send an email to A/Prof. Leow Wee Kheng ( leowwk@comp.nus.edu.sg ) with the following details:
Name of School

Project Title

Brief Description

Contact Teacher

Teacher's email address
You will be given a booth and an A1-size poster board to present your project. Computer equipment can also be arranged. In addition, you will get a certificate of participation and a token of appreciation. Note that this is not a competition. Instead, it is a chance to show off your IT skills without the stress of a competition.

National Olympiad in Informatics (NOI)

Held annually at the School of Computing in March, the NOI is the ultimate challenge for junior college and secondary school students to pit their problem-solving and programming skills against one another. The NOI emphasizes creativity in problem solving on one hand, and programming skill and expertise on the other. On a wider scope, we hope that the competition will spur interest within the school community, and create more awareness among the students and teachers on the finer points of programming, which involves useful algorithmic techniques and problem-solving skills.
Top NOI winners will undergo further training by the School of Computing and compete for four places to represent Singapore at the prestigious International Olympiad in Informatics (IOI), which is hosted by different countries.
In NOI 2002, we saw a record breaking of 118 participants from 12 junior colleges and 18 secondary schools. Each contestant was required to solve six algorithmic tasks and write a working program for each, all within four hours. The team of 4 students who subsequently went to Korea to participate in IOI 2002 came back with 2 silver medals.
More information on the NOI can be found on this website: http://www.comp.nus.edu.sg/~noi

Sponsor: School of Computing, NUS

NITA 2005 Organizing Committee

Chairman: A/Prof. Leow Wee Kheng
Logistics: Dr. Terence Sim