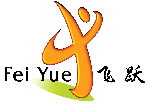 Fei Yue consists of Fei Yue Family Service Centre and Fei Yue Community Services.
Fei Yue Family Service Centre (FYFSC) is a non-profit voluntary welfare organisation established in 1991 by a Christian para-church organisation, Chinese Christian Mission, with a mission to effect life transformation through the provision of quality social services. The Centre became an independent society in 1994 and is now a full member of the National Council of Social Services.
Since its inception as a Family Service Centre in Bukit Batok, the organisation has expanded not only in terms of its localities but the services provided. Today, FYFSC also manages 2 Student Care Centres, a Retirees Centre and Neighbourhood Link and 2 Seniors Activity Centres to meet the diverse and increasing needs of the community.
On the other hand, Fei Yue Community Services (FYCS) started its welfare services with the set up of a Family Service Centre (FSC) at Bukit Batok in 1991. Since then, the FSC began to develop its services through managing counselling services, family life education, children and youth programmes in the community. The services gradually extended to a wider group of individuals from other parts of Singapore. As such, FYCS decided to set up a Centre that could meet the increasing demands for counselling and family life educational programmes due to its frequent publicity and public education programmes via the mass media.
Fei Yue Counselling Centre was then established in 1996 as a separate entity to meet the increased demand for social services. The Centre was renamed to Fei Yue Community Services in August 2002 to truly reflect the various programmes and services that Fei Yue has provided that catered to the different needs and groups of the community.
Project Description
Our project comprises of two systems - the Volunteer Management System (VMS) and the Casework Management System (CMS).
The Volunteer Management System was initially proposed by Fei Yue. The previous system mainly operated on a Microsoft Access system and its access was restricted to only the Volunteer Coordinator (VC). To update the volunteer information and monthly attendance for volunteers, the respective Volunteer-In-Charge (VIC) had to send in an excel sheet to the VC who would then update the Access system manually. There was duplicated work as the VC had to constantly re-enter the data. We hoped to develop the system that could be used by all relevant staff so that data could be entered at the primary source and thus, cutting redundant work and saving on manpower.
The Casework Management System, on the other hand, was a system that we proposed after seeing the potential of turning it into a web-based system in order to facilitate the workflow. Their data system was in Microsoft Access as well as in physical files, which was difficult to organise and keep track of. We decided to turn the system into a web-based system not only to facilitate data transfer between co-workers but also to ease the workflow. For a counsellor, due to the nature of the work, there were a lot of processes involved for one case at the same time. Depending on how the case went and what type of case it was, there were many different forms that had to be filled. Due to the complexity of the workflow, we wanted to simplify it for the counsellors so that they could be reminded of what had to be done and in what order, so as to allow them to dedicate more time for their counselling.
Project Accomplishments
The volunteer management system will aid Fei Yue in keeping track of all the details of their volunteers. In addition, the system will also help them manage and evaluate the quality and quantity of their volunteers by tracking the attendance as well as the activities each volunteer has participated in. By digitalising most of the data, the system will help Fei Yue in reducing the amount of paperwork involved as well as vastly reducing the manpower required to process and update the database which was done manually before.
The casework management system, on the other hand, will help in the storage as well as the management of all the case information. In addition, the casework management system will also keep track of the various progresses made during the case. It will also alert the required personnel when there are issues or problems that require attention such as client requesting for a change in caseworker or when a change in presenting problem occurs.
Furthermore, the system provides a more efficient method of information passing, compared to the past when documents had to be handed to each other manually, taking up time. By digitalising the data, it allows Fei Yue staff easy access to past records and facilitates searching past records for useful information which is tedious and often hard to achieve with the old system.
Lastly, due to the digitalisation of information, reports can be auto-generated, thus reducing the amount of work for the administrative staff.
Screenshots
The Team
2011 Team
Chen Yuling, 3rd year student (Project Lead)
Carolyn Foo, 3rd year student (Developer)
He Haocong, 3rd year student (Developer)
Vincent Ngik, 3rd year student (Developer)
Patrick Tan, 3rd year student (Developer)
Song Yangyu, 2nd year student (Developer)
Ding Mingzhe, 2nd year student (Developer)
Afterthoughts
By doing this project, I feel that I have contributed much more than I can in person. By making things more efficient and freeing these volunteers/caseworkers from the burden of administrative work, they can concentrate better on their beneficiaries, providing better aid of higher quality and quantity as well. In addition, I am also more aware of the different types of help required by people from different walks of life and I am really glad that I can work on this project so that more people, i.e. both the welfare organisation and their beneficiaries can benefit from it.

– Carolyn
This is the first time I participated in such a big real-life project. I've experienced the full cycle of the software product development process: requirement study, code review, coding, testing and deployment."

– Yangyu
The project provides us with the opportunity to work on a system where the requirements were not articulated clearly at the start and gradually evolved over time. This forced us to learn how to program and structure the system so as to enable maximum adaptability in order to meet any changes in requirements that the clients make in the future.

– Vincent
I had a wonderful time working with the Fei Yue staff and was impressed by their professionalism and the amount of time that they put into the system. I was also very happy to gain knowledge of how counselling work in Singapore was like, and had an easy time with the staff as they were efficient in providing us with the necessary details we required for implementing the system.

– Yuling
There is no software engineering course in the University that provides student chances to do real life projects directly with real life clients. CVWO does. There is no professor who scolds you every week when you do things wrongly and yet buys you drinks. Prof Ben Leong does. I was fortunate enough to join a group of seven talented programmers this summer to accomplish a CVWO project under Prof Ben Leong's supervision. I sincerely appreciate everybody's effort to make this happen. I will certainly cherish the memory of these two months for a very long time.

– Haocong
CVWO gave me the chance to face and solve real life problems and it was a wonderful experience in software engineering and it has enhanced my programming skills.

– Mingzhe
We would also like to thank the following people:
Dr Ben Leong, who guided us throughout the project, giving real life advice. Whenever we were stuck, he was always ready to help us out.
YMCA team and various CVWO seniors, who have volunteered to teach and help us during the project.
Our various sponsors, without whom we would not be able to support ourselves financially through the duration of this project.
Our families and friends, for their love and support, throughout the course of the entire project.