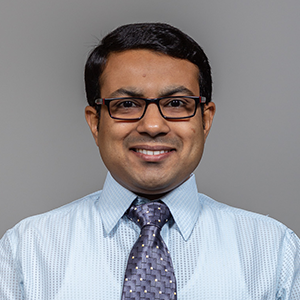 COM2-02-03
651 64779

https://www.comp.nus.edu.sg/~anarayan
Akshay NARAYAN
Lecturer (Educator Track)
Ph.D. (Computer Science, National University of Singapore, 2020)
M.Tech. (Information Technology, International Institute of Information Technology Bangalore, India, 2012)
B.E. (Computer Science & Engineering, BMS College of Engineering, India, 2007)
Akshay Narayan is a lecturer at the School of Computing in NUS. He received his Ph.D. degree from NUS in 2020 and M.Tech from IIIT-Bangalore in 2012. Akshay teaches senior undergraduate/graduate level AI Planning and Decision Making and introductory Software Engineering modules at SoC. Akshay is broadly interested in AI planning, sequential decision making, and its applications. His current research is on transfer learning in reinforcement learning. Previously he has worked in the area of cloud computing. Some of his past projects include smart metering and chargeback as applied to cloud systems, incorporating power awareness in cloud metering, workload analysis for virtual machine sizing and location in private clouds, and QoS monitoring and response in cloud systems.
RESEARCH INTERESTS
Knowledge Transfer & Reinforcement Learning

AI Planning

Green Computing
SELECTED PUBLICATIONS
Narayan, Akshay, and Tze Yun Leong. "Effects of Task Similarity on Policy Transfer with Selective Exploration in Reinforcement Learning."Proceedings of the 18th International Conference on Autonomous Agents and MultiAgent Systems. 2019.

Narayan, Akshay, Zhuoru Li, and Tze-Yun Leong. "SEAPoT-RL: selective exploration algorithm for policy transfer in RL."Proceedings of the Thirty-First AAAI Conference on Artificial Intelligence. 2017.

Narayan, Akshay, Parvathy S. Pillai, Abhinandan S. Prasad, and Shrisha Rao. "Resource procurement, allocation, metering, and pricing in cloud computing." InResearch Advances in Cloud Computing, pp. 141-186. Springer, Singapore, 2017.

Narayan, Akshay, and Shrisha Rao. "Power-aware cloud metering."IEEE Transactions on Services Computing7, no. 3 2014: 440-451.

Hershey, Paul C., Shrisha Rao, Charles B. Silio, and Akshay Narayan. "System of systems for quality-of-service observation and response in cloud computing environments."IEEE Systems Journal9, no. 1 2014: 212-222.
MODULES TAUGHT
CS2113
Software Engineering & Object-Oriented Programming
CS2113T
Software Engineering & Object-Oriented Programming
CS3219
Software Engineering Principles and Patterns
CS4246
AI Planning and Decision Making
CS5446
AI Planning and Decision Making