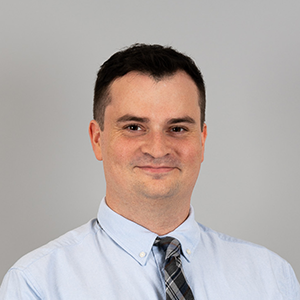 COM3-02-46
660 17900

Boyd ANDERSON
Lecturer (Educator Track)
Ph.D. (National University of Singapore, Singapore)
M.Sc. (Victoria University of Wellington, New Zealand)
B.Sc. (Victoria University of Wellington, New Zealand)
Boyd Anderson is a Lecturer in the Department of Computer Science at the School of Computing at the National University of Singapore (NUS). He received his PhD from the NUS Graduate School for Integrative Sciences and Engineering in association with School of Computing in 2019. He received a Masters and Postgraduate Diploma of Science in Statistics and Operations Research, a Graduate Diploma of Science in Computer Science and a Bachelors of Science in Physics from Victoria University of Wellington. His research interests are in the fields of Embedded Systems, Body Sensor Networks, and the Internet of Things. His doctorate research focused on human gait measurement and analysis using Ultra Wideband sensor systems.
RESEARCH INTERESTS
Embedded Systems

Gait Analysis
SELECTED PUBLICATIONS
Boyd Anderson, Martin Henz, and Kok-Lim Low. 2023. Community-driven Course and Tool Development for CS1. In Proceedings of the 54th ACM Technical Symposium on Computer Science Education V. 1 (SIGCSE 2023). Association for Computing Machinery, New York, NY, USA, 834–840.

Boyd Anderson, Mingqian Shi, Vincent Y. F. Tan, and Ye Wang. Mobile Gait Analysis Using Foot-Mounted UWB Sensors. Proc. ACM Interact. Mob. Wearable Ubiquitous Technol., 33:73:1–73:22, September 2019.

Boyd Anderson, Shenggao Zhu, Ke Yang, Jian Wang, Hugh Anderson, Chao Xu Tay, Vincent Y. F. Tan, and Ye Wang. MANA: Designing and Validating a User-Centered Mobility Analysis System. In Proceedings of the 20th International ACM SIGACCESS Conference on Computers and Accessibility, ASSETS '18, pages 321–332, New York, NY, USA, 2018. ACM.
AWARDS & HONOURS
Faculty Teaching Excellence Award (for AY2020/2021), School of Computing, NUS

Faculty Teaching Excellence Award (for AY2021/2022), School of Computing, NUS
MODULES TAUGHT
CG2111A
Engineering Principles and Practice II
CS1101S
Programming Methodology
CS2030S
Programming Methodology II
CS3237
Introduction to Internet of Things