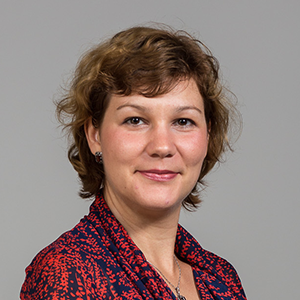 COM2-02-05
651 68850

https://www.comp.nus.edu.sg/~ccris
Cristina CARBUNARU
Senior Lecturer (Educator Track)
Ph.D. (Computer Science, National University of Singapore)
B.Eng. (Computer Engineering, "Politehnica" University of Bucharest)
Cristina is a lecturer at the National University of Singapore. Her teaching experience includes courses on Software Engineering (Introduction, Project development, Testing), Computer Networks, Parallel Computing, and Performance Analysis. Cristina received her PhD in Computer Science in 2013 from National University of Singapore where she worked under the supervision of Associate Professor Yong Meng Teo. Her research interests include analytic modeling and performance analysis for distributed systems.
RESEARCH INTERESTS
Authentic Learning and Automatic Assessment in Education

Methods and Tools for Education

Analytic Modeling and Performance Analysis for Distributed Systems
SELECTED PUBLICATIONS
Cristina Carbunaru, Ben Leong, Yong Meng Teo, Tracey Ho. Modeling Flash Crowd Performance in Peer-to-peer File Distribution. IEEE Transactions on Parallel and Distributed Systems TPDS, volume 25, issue 10, pages 2617-2626, 2014.

Cristina Carbunaru and Yong Meng Teo, Analysis of Server Distribution Policies in Peer-assisted File Distribution with Flash Crowds, Proceedings of the 14th Asia Simulation Conference on Modeling and Simulation AsiaSim, pages 48-61, 2014.

Cristina Carbunaru, Yong Meng Teo, Ben Leong. A Performance Study of Peer-assisted File Distribution with Heterogeneous Swarms. Proceedings of the 36th IEEE Conference on Local Computer Networks LCN, pages 341-349, 2011.
AWARDS & HONOURS
Singapore Ministry of Education Graduate Studies Award (2008-2014)

Special Merit Fellowship - "Politehnica" University of Bucharest (2002-2007)
MODULES TAUGHT
CS3210
Parallel Computing
CS3211
Parallel and Concurrent Programming
CS5239
Computer System Performance Analysis