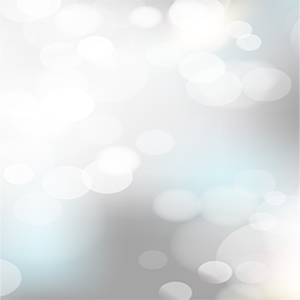 BIZ1-06-38
651 66807

https://www.comp.nus.edu.sg/~ipng
Ivan PNG
Distinguished Professor
Ph.D. (Business, Stanford University)
B.A. (Economics, Cambridge University)
Dr. Png is a Distinguished Professor and Professor of Strategy and Policy, Economics, and Information Systems at the National University of Singapore (NUS). From 2001-03, he was Vice Provost for Graduate and Undergraduate Education, and 2000-01, Dean of the School of Computing. Previously, Dr. Png was with the Anderson School, University of California, Los Angeles (Assistant Professor 1985-90, Associate Professor 1990-95, Professor 1995-96). He has also taught at the Hong Kong University of Science & Technology. Dr. Png was a Nominated Member of Parliament of Singapore from 2005 - 2006. He was a member of the Trustworthy Computing Academic Advisory Board of Microsoft Corporation from 2006-2010 and an independent director of Hyflux Water Trust Management Pte Ltd from 2007-2011, and Healthway Medical Corporation Ltd from 2008-2011.
RESEARCH INTERESTS
Economics of productivity

Economics of innovation
SELECTED PUBLICATIONS
U.S. R&D, 1975-1998: A New Dataset, Strategic Management Journal, Vol. 40 No. 5, May 2019, 715-735.

Secrecy and Patents:Theory and Evidence from the Uniform Trade Secrets Act, Strategy Science, Vol. 2 No. 3, September 2017, 176-193.

Sunk Cost Fallacy and Driving the World's Most Expensive Cars, with Teck-hua Ho and Sadat Reza,Management Science, Vol. 64 No. 4, April 2018, 1761-1778.

Law and Innovation: Evidence from State Trade Secrets Laws,Review of Economics and Statistics, Vol. 99 No. 1, March 2017, 167-179.

Engineer/Scientist Careers: Patents, Online Profiles, and Misclassification Bias, with Chunmian Ge and Huang Ke Wei,Strategic Management Journal,Vol. 37 No. 1, January 2016, 232-253.

Privacy and Marketing Externalities: Evidence from Do Not Call, with Goh Khim Yong and Hui Kai Lung,Management Science,Vol. 61 No. 2 December 2015,2982-3000.

Research Note -- Migration of Service to the Internet: Evidence from a Federal Natural Experiment, with Kai-lung Hui,Information Systems Research,Vol. 26 No. 3, September 2015,606–618

Patent rights and economic growth: Evidence from cross-country panels of manufacturing industries, with Albert G.Z. Hu,Oxford Economic Papers, Vol. 65 No. 3, July 2013, 675-698.

Buyer Uncertainty and Two-Part Pricing: Theory and Applications, with Hao Wang,Management Science, Vol. 56, No. 2, February 2010, 334-342.

Information Security: Facilitating User Precautions Vis-a-Vis Enforcement Against Attackers, with Qiu-hong Wang,Journal of Management Information Systems, Vol. 26 No. 2, Fall 2009, 97-122

Consumer Privacy and Marketing Avoidance : A Static Model, with Il-Horn Hann, Kai-Lung Hui, S.Y.T. Lee,Management Science, Vol.54 No 6, 2008.