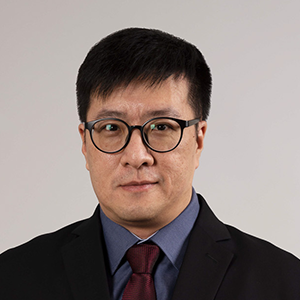 COM2-02-65
651 63165

Daren LER
Lecturer (Educator Track)
PGDE (Education, National Institute of Education, Nanyang Technological University, Singapore)
Ph.D. (Computer Science, University of Sydney, Australia)
B.CST (Computer Science, First Class Honours, University of Sydney, Australia)
Daren Ler obtained his Ph.D. from the University of Sydney, Australia. He is currently a Lecturer in the Department of Computer Science, School of Computing, National University of Singapore (NUS). Prior to his position at NUS, he served as a Computing Teacher as part of the Ministry of Education (MOE), Singapore, where he taught H2 Computing at National Junior College. In 2019, he was awarded the Outstanding Computing Teacher Award by MOE. His current research interests are in the areas of meta-learning for automated machine learning, and computational thinking in mathematics education.
RESEARCH INTERESTS
Meta-learning for Algorithm Selection

Automated Machine Learning

Computational Thinking in Mathematics Education
SELECTED PUBLICATIONS
Chen, H., Liu, Y., Ahuja, J. K., & Ler, D. (2020). A Distance-Weighted Class-Homogeneous Neighbourhood Ratio for Algorithm Selection. In Proceedings of the 12th Asian Conference on Machine Learning, 1-16.

Ler, D., Teng, H., He, Y., & Gidijala, R. (2018). Algorithm Selection for Classification Problems via Cluster-based Meta-features. In Proceedings of the 2018 IEEE International Conference on Big Data, Workshop on Automated Machine Learning, 4952-4960.

Ler, D., Koprinska, I., & Chawla, S. (2005). A Hill-Climbing Landmarker Generation Algorithm Based on Efficiency and Correlativity Criteria. In Proceedings of the 18th International Florida Artificial Intelligence Research Society Conference, 418-423.

Ler, D., Koprinska, I., & Chawla, S. (2004). A landmarker selection algorithm based on correlation and efficiency criteria. In Australasian Joint Conference on Artificial Intelligence, 296-306.

Munro, R., Ler, D., & Patrick, J. (2003). Meta-learning orthographic and contextual models for language independent named entity recognition. In Proceedings of the Seventh Conference on Natural Language Learning, 192-195.
MODULES TAUGHT
CS3243
Introduction to Artificial Intelligence