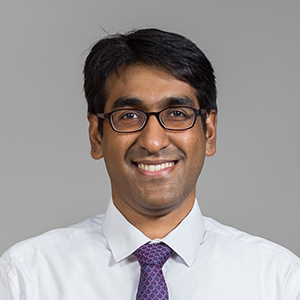 COM3-02-03
660 11898

https://www.comp.nus.edu.sg/~prateeks
Prateek SAXENA
Dean's Chair Associate Professor
Co-Director, CRYSTAL Centre
Ph.D. (Computer Science, University of California, Berkeley, CA, USA, 2012)
M.S. (Computer Science, Stony Brook University, NY, USA, 2007)
B.E. (Computer Engineering, University of Pune, India, 2004)
I am an Associate Professor in the Computer Science Department at National University of Singapore. I work on computer security. My present research projects are on machine learning security, decentralized systems, privacy and harware architectures for security. I got my Phd in Computer Science from the University of California, Berkeley in 2012 and visited Microsoft Research Redmond during the summer of 2015.
RESEARCH INTERESTS
Security

Trustworthy AI

Programming Languages & Verification

My research asks aims to build better security and privacy in practical systems. The work involves combining formal reasoning, tools and ideas from several domains of computer science such as languages, verification, applied cryptography and distributed systems. Our work has resulted in several practical artifacts powering real-world systems.
SELECTED PUBLICATIONS
Data-Oriented Programming: On the Expressiveness of Non-Control Data AttacksHong Hu, Shweta Shinde, Sendroiu Adrian, Zheng Leong Chua, Prateek Saxena, and Zhenkai Liang.IEEE Symposium on Security and PrivacyOakland 2016

Making Smart Contracts SmarterLoi Luu, Duc-Hiep Chu, Hrishi Olickel, Prateek Saxena, Aquinas HoborACM Conference on Computer and Communications Security CCS 2016

A Secure Sharding Protocol For Open BlockchainsLoi Luu, Viswesh Narayanan, Chaodong Zheng, Kunal Baweja, Seth Gilbert, Prateek Saxena.ACM Conference on Computer and Communications Security CCS 2016

Panoply: Low-TCB Linux Applications With SGX EnclavesShweta Shinde, Dat Le Tien, Shruti Tople, and Prateek SaxenaNetwork and Distributed System Security Symposium NDSS 2017

Neural Nets Can Learn Function Type Signatures From BinariesZheng Leong Chua, Shiqi Shen, Prateek Saxena, Zhenkai LiangUsenix Security Symposium Usenix Security 2017
AWARDS & HONOURS
MIT Technical Review, Top 10 Innovators under 35, Asia - 2017

Security and Privacy Research Award, 2018

Young Research Award, NUS, 2017

David J. Sakrison Memorial Prize for outstanding doctoral work, EECS, UC Berkeley, 2012
MODULES TAUGHT
CS6231
Advanced Topics in Security and Privacy